Choosing the Right Eyeglass Frames
Glasses say so much about your personality and personal style. At Plantation Eyecare, we are happy to work with you in selecting frames that complement your features.
Our experienced optometry professionals work closely with you to select the proper frames to fit your budget as well as your fashion sense, lifestyle, and vision needs. While working with our experienced staff enables you to select the appropriate frames, we invite you to learn more about which frame styles complement various face shapes.
Selecting Eyeglass Frames to Fit the Shape of Your Face
If Your Face is Square Shaped
A square face is often characterized by a strong jaw line, a broad forehead, and a wide chin and cheekbones. The width and length of the face are close to being equal.
Frames should be selected to make the face look longer and to soften the square angles of the face. Choose frames that are slightly curved (like an oval shape) and that have more horizontal than vertical real estate.
If Your Face is Oval Shaped
The oval face is identifiable by its balanced proportions. The forehead is slightly wider than the chin and cheekbones are high.
Frames should complement the natural proportions of the oval. Choose frames that are wide or wider than the broadest part of the face and that follow your brow line. Often, diamond or rectangular shapes work best for oval shapes.
If you have an Oblong Shaped Face
Although fairly similar to an oval shape, an oblong face is longer than it is wide. The ideal frames will shorten the face by creating a break in the length of the face. Choose frames that have depth and a low bridge to shorten the nose.
Try frames that are round, deep, have low-triangle shapes, or that have strong vertical lines.
Frames for a Round Face
A round or full face is characterized by having the same width and length.
For round faces, frames that add length to the face often work best.
Frames that lengthen the face are typically angular, narrow and are wider than they are deep. It is best to avoid round style frames as these will exaggerate the roundness and curves of the face.
Heart Shaped Face or Base-up Triangle
A heart shaped face looks like a heart or a triangle with the point facing down. The forehead is very wide and cheekbones are high while the face narrows towards the chin.
Counterbalance the narrow chin by choosing frames that are wider at the bottom. Generally, light colored and rimless frames work best, although aviator, butterfly and low-triangle styles also work well.
A base-down triangle face has a narrower forehead with full cheeks and a broad chin.
To offset a broad chin, select frames that widen at the top. Great selections include frames that have heavy color accents and detail on the top part of the frames. Cat-eye shapes also work well to add width and emphasize the narrow upper part of the face.
Remember, this is a general guide and is only intended for reference. Our experienced and trained staff will assist you in selecting the eyeglass frames what work best for you.
Glasses and Ophthalmic Lenses
Our modern, full service optical dispensary and lab can provide all your glasses and contact lens needs. Our goal is to educate you about optical options and help you make a decision as to which options will serve you the best.
We have an extensive selection of the newest frame styles and prescription lens designs. In addition to adult styles, a line for children and teenagers is also offered.
The newest technology in No-Line multifocals which allow easy adaptability
High Index plastic lenses for the thinnest design
UV and Anti-reflective coatings to cut down on eye fatigue
Transition (Photogray) lenses - the newest light-weight design
Value priced frames of excellent quality in various styles and price ranges
Extensive frame selections for children teenager and young adults.
At Plantation Eyecare, we are proud to carry the best eyeglass frame brands!
Costa                        Betsy Johnson         Kate Spade
Oakley                      Stepper                 Banana Republic
Rayban                     Wildflower               Guess
Vera Bradley              Dolabany
Lilly Pulitzer               Prada
Call and schedule an appointment today!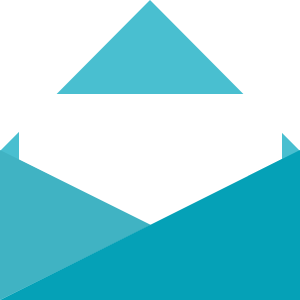 7685 Northwoods Blvd
Suite 8F
N. Charleston, SC 29406